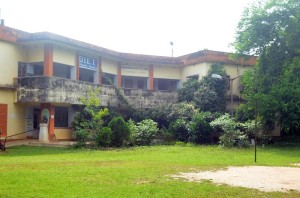 Our DIET is located at Chhandar (Originally Chandrahar during Mughal Period), a village of Bankura Districe, at a distance of nearly 25 Kms. away from Bankura Town.
It is situated by the side of Bankura – Sonamukhi bus route and ½ Km from the railway station Chhandar and 25 Kms. from Durgapur Station on Eastern Railway.
DIET Campus is totally green campus of 22.3 Bighas of Land with play grounds and auditorium.